Trying to Sell or Buy? The process can be overwhelming
Let's forget about all the regulations that change daily… think about the "Process" itself. One VERY important service we offer is to our Sellers. If you are trying to Sell your home, you will have to deal with the scheduling of showings and allowing just anyone into your home is not a good idea. We make sure that Qualified Buyers (we verify approved to purchase) are who we let view your home. You would be surprised at the fact that some people just want to see "Pretty Houses". Don't waste your time when REAL Buyers could be viewing and moving you on to the next stage in your life!
With our Buyers we know the Market
With our Buyers we know the Market and what you "should" be offering and looking at. We notify you of New Listings that match your criteria, and we match up the houses with the type of financing you will be getting so there is no wasting your time looking at houses that won't qualify. We can recommend Lenders that we have worked with in the past to ensure smoother closings all around. For our Investors we can quickly look at new inventory so we may get a jump start and view the properties when you are not available.
"Jilan and Vickie were amazing. They were exactly what a Real Estate agent and agency should do: look at for the best interest of their client. In these days of impersonal interaction, they were old sc
…
Read More
hool. My wife and I would never have found out home with out Jillian, Vicki and their team. Thank you"
Read Less
"Sold my home in 1 day! Vickey and her team were there at every stage of process. Would recommend this sells team to anyone who wants great service and results."
"They were so amazing to work with!! I referred my brother to them and they were so amazingly professional and made selling a breeze! 100% recommend!!"
"I couldn't have asked for a better experience. Vicki was spot on with the amount we listed for which caused higher bids and got us a better price. Then we were having trouble moving everything out in
…
Read More
time and Vicki went above and beyond to help us get everything out by the dead line. We wouldn't have made it without her help. I recommend her to anyone looking to sell their home!"
Read Less
"Mrs Vicki is just the best. We have used Picki Vicki for buying and selling and both time she has out done her self. She give you realistic feedback and makes the process smooth from start to finish."
"Vicki Rickett is an amazing realtor but most importantly an amazing person!!! She has helped me with some of the most challenging most meaningful important situations and transactions in my life!!! Sh
…
Read More
e was extremely professional but also compassionate and understanding!!! She has great contractors and they too have been incredibly helpful and responsive and quick to resolve any issues I may have!!! Wish I could give her and her team 100 stars!!!! ⭐️⭐️ ⭐️ ⭐️ ⭐️ ⭐️ ⭐️ ⭐️ ⭐️ ⭐️ x 10!!!!!!!!!!!"
Read Less
"Working with Vicki was a dream. She's highly knowledgeable, professional, skilled. You can trust her to handle your sale from start to finish. In our case, she handled some pre-listing renovation whic
…
Read More
h took the stress off of me while providing the best value with none of the headache. I highly recommend working with Vicki!"
Read Less
"Working with the PickiVicki team to sell and buy a home was a great experience! Super responsive to the million questions that pop up. Kayla worked with our crazy schedule for home viewings and made t
…
Read More
hem happen on short notice. Don't hesitate to contact Vicki for your next real estate transaction. It will go smoothly and almost hassle free. She helped coordinate with needed repairs and had my home sold in the timeframe that was needed to purchase my new one. A million thanks! We're super happy!"
Read Less
Customer Service is not just something we talk about
It is what keeps our Clients referring their family and friends back to us. We believe in treating others like we would want to be treated and it makes the process simple and smooth for everyone involved. Come and see what others are raving about when it comes to our Customer Service… you deserve it! ⭐ ⭐ ⭐ ⭐ ⭐
Why the
PickiVicki

Team should be on YOUR side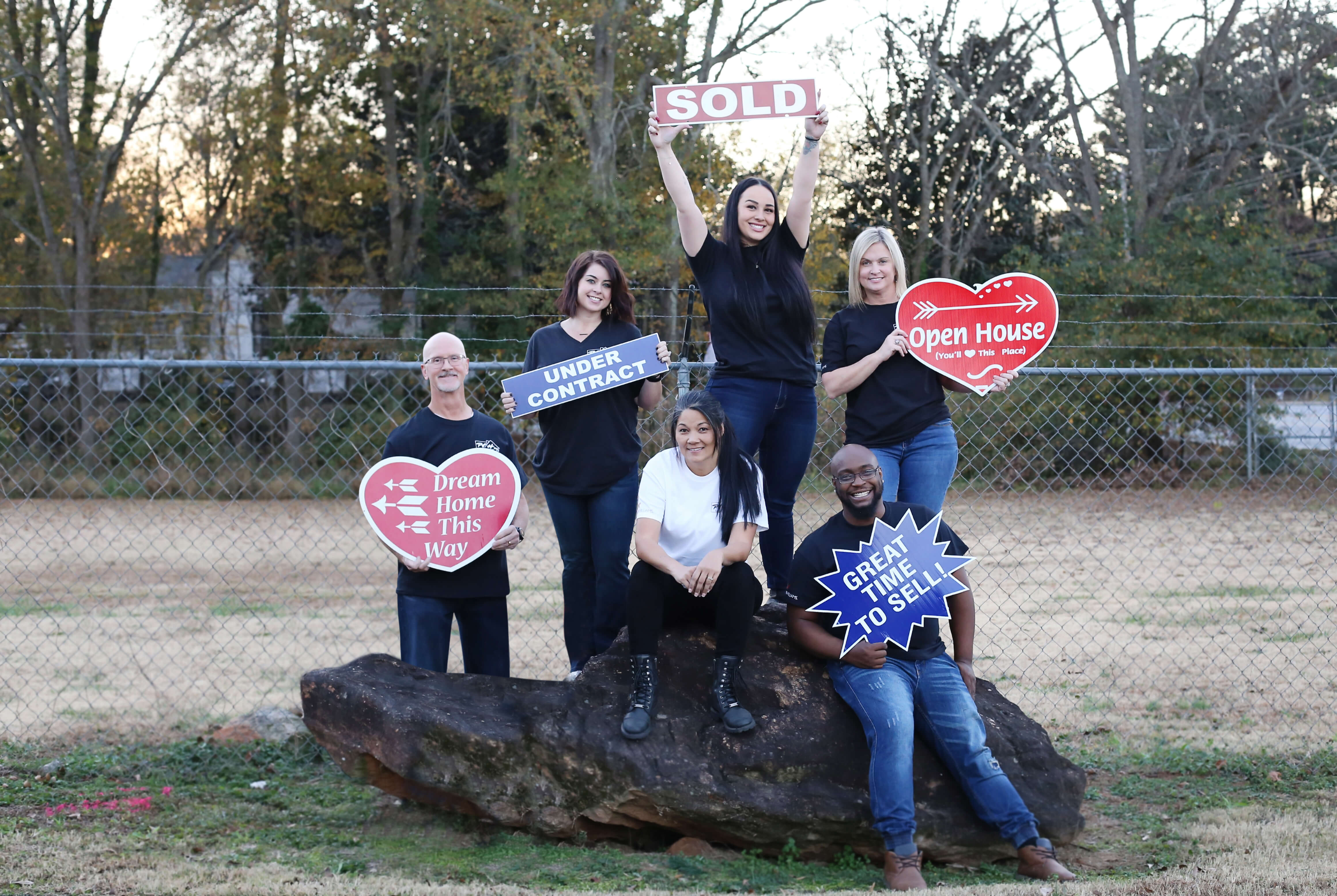 Work with us
If you have questions about buying or selling, where to begin, or the local real estate market, I'm always happy to chat! For tips, tricks and market news, stay connected by signing up for my monthly newsletter!